Insurance Products
"REAL" PROPERTY VALUES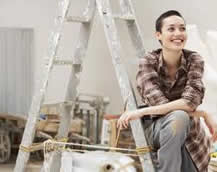 Have you ever watched an HGTV remodeling show? When the property owner begins the project, they have set a budget which is always exceeded as the project progresses. Some have even commented, "Wow, if I had known it would cost that much to remodel this property, I would have bought new construction."
Some of the issues the property owner encounters are removal of the old material and upgrading with new material. Few contractors rebuild or renovate property, therefore specialized engineers, architects, and contractors have to be hired for the demolition and reconstruction.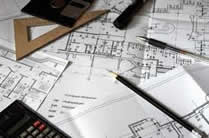 Once they start the renovation, they quite often find elements such as plumbing and/or wiring that need to be replaced to upgrade the property to current building codes. Material cannot be purchased in bulk so they encounter the cost of an individual at a builders supply store.
This is reconstruction under the best case scenario. Factor in a natural disaster, water damage, or fire and you have now added the stressful elements of having to protect any undamaged property, relocating while repairs are being made, and wanting to return to your property as quickly as possible. Speed adds costs.
Property has to be repaired, it cannot just be abandoned due to law and ordinances and mortgage requirements. Unless you have been involved in a renovation, reconstruction, or a rebuilding project you would not be conscious of the difference between reconstruction cost and what your property could be sold for in today's real-estate market. Reconstruction costs average 30 to 40 percent higher. Most insurance policies are a contractual agreement to pay reconstruction costs. Therefore, when you review your insurance or obtain new property insurance, most companies establish a property value with a replacement cost estimator. Most insurance companies use the Marshall & Swift Boeckh construction database. This is an experienced and well-respected third-party company that maintains accurate constructions costs for every single zip code in every county in the US.
Though the first thought of property value is buying and selling property when reviewing your insurance policy, the insurance companies have not forgotten what it really takes to meet your needs at the time of a loss.



---
"REAL CARE"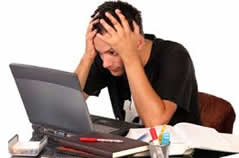 Why use a Local Independent Agent to purchase your medical and life insurance policies? Much information is available in print and over the internet. This information gets very detailed and very technical, and getting more complicated all the time. In today's economic environment, consumers like to research products before purchasing them. At Hutson-Etherredge Companies, our first advice to clients needing a medical, disability, dental, life or annuity policy is to gain as much knowledge of these policies as you can or as much as you can tolerate.
After you have done as much research as you care to do, contact us to:
Make since of what you have learned
Get to know Hutson-Etherredge Companies. We will be handling locally any questions, problem claims, etc.
Have a face to face review of your needs and coverage available
Make this process as painless as possible.
As a Trusted Choice Agent, Hutson-Etherredge will analyze your coverage needs, help you select the appropriate policy, and "shop" your coverage needs within the numerous companies we represent, and we will thank you for your business.